Official Website Advantages
Enjoy exclusive benefits such as: direct payment at the resort, no management fees, the best online price and much more!
Fantastic location in Costa Adeje, Tenerife, just 800 meters from Fañabe beach. Close to leisure areas, bars, restaurants and shopping center.
Spacious 40-50 m2 rooms with 1 or 2 bedrooms, equipped with bathroom, living room, kitchenette and balcony to make your stay perfect.
GET SURPRISED WITH EVERYTHING
THE RESORT HAS FOR YOU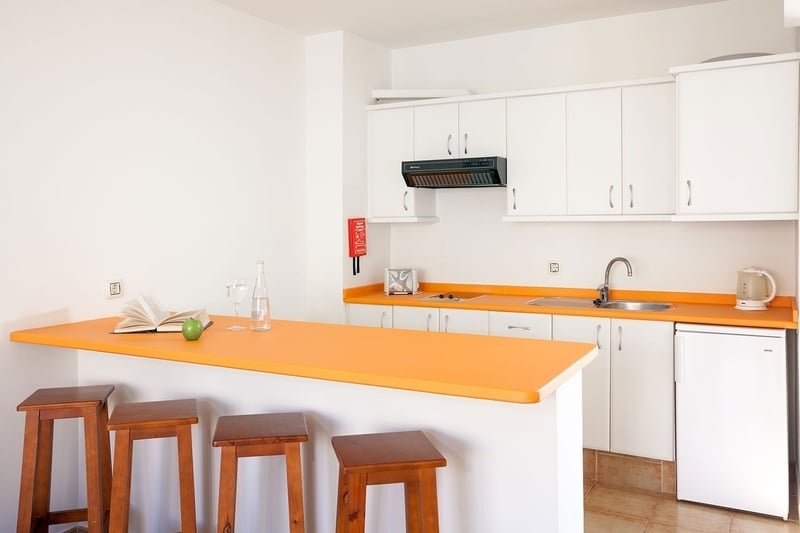 FAMILY ROOM
These rooms can accommodate up to 4 people and are perfect for families.
Room size 44 -50 m²
Large room with one or two bedrooms with 2 single beds that can be joined, 1 sofa bed in the living room, kitchenette, balcony with city or pool view, a fully equipped bathroom and air conditioning.
In the private bathroom:
Hair dryer
Amenities kit
Bathtub or shower


Views to:
Room equipment:
Kitchenette with two electric hobs and utensils
Fridge
Microwave
Kettle / Coffee Maker
Free WIFI
Safe
Telephone
Air conditioning
Furnished balcony
Satellite channels
Flat screen tv
Tile / marble floor
Alarm Service
Wardrobe with mirror
Coat rack
Sofa bed


Smoking policy:
no smoking
Book here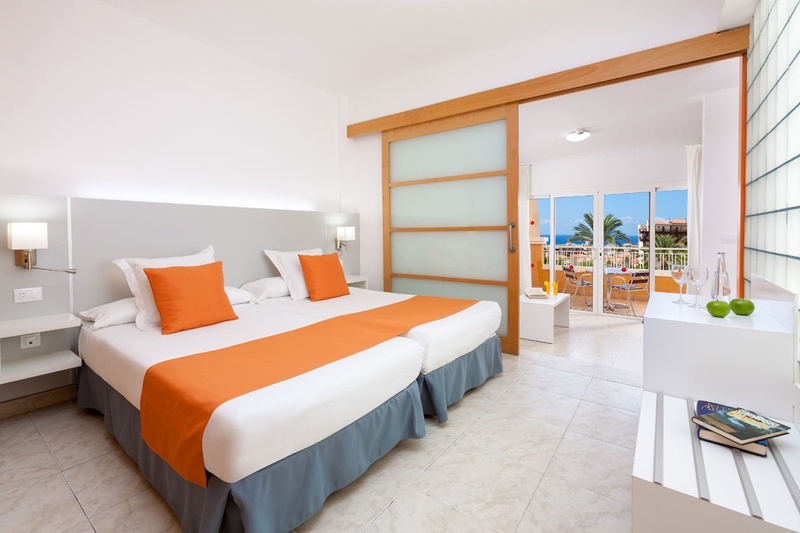 JUNIOR SUITE
Spacious and functional room, with capacity for up to 3 people.
Room size 44 m²
Comfortable and spacious room with an adjoning bedroom with 2 single beds that can be joined, 1 sofa bed in the living room, balcony with city or pool views, afully equipped bathroom and air conditioning.
In the private bathroom:
Hair dryer
Amenities kit
Bathtub or shower


Views to:
Room equipment:
Free WIFI
Safe
Telephone
Air conditioning
Furnished balcony
Desk
Satellite channels
Flat screen tv
Tile / marble floor
Alarm Service
Wardrobe with mirror
Coat rack
Sofa bed


Smoking policy:
no smoking
Book here
HAVE A LOOK AT
OUR RESORT AND DECIDE TO COME
Opinions What our customers say
Already booking next year…
Just back from a brilliant week in this hotel. I found the place to be spotlessly clean, with our room being done every day if required. I travelled with my partner and 2 kids (4 1/2 year old twins), and this hotel is genuinely perfect for that.

  I found the food to be exactly as I'd expect from an all inclusive resort, widely available and easily accessible with plenty of choice. To the people moaning about food…they are catering for hundreds of people, get a grip! If you want a piping hot, individual meal…never go all inclusive! It's batch cooking, buffet style. And P.S, it was actually very tasty and I appreciate the hotel trying to include local dishes too.

  We had no issue getting sun beds, outwith the usual weirdos claiming theirs from probably 6am. We didn't get poolside…oh well, who cares. Plenty were available…still in the sun and still where you can see the pool etc if you have kids.

  All the staff we encountered were friendly, helpful, non intrusive, and exactly what you need. Never had a wait at the pool bar until the last orders rush…erm, a little like anywhere perhaps? But the best part of it all, was the entertainment team. Especially Alex and Esther. Imagine trying to keep the energy and customers engaged and playful, with a bunch of miserable brits raging because their toast took 3 minutes in a toaster? (Always amazes me as a race we somehow expect instant toast on holiday). Or that they didn't get the 'perfect' spot at the pool. Or they don't like paella, because it isn't pie and chips. But STILL, they plough on and absolutely made our holiday much better.

  The kids club takes the kids from 10.30-12.30 and 3-5 giving you time to yourself as a partner/couple. That's worth 3 stars on its own. We were nervous at the start to leave them, but please, take it from the most over protective dad there is, there is no need to worry. Alex and the other guys look after them amazing and genuinely forge relationships with the kids. Their duty of care is forefront at their minds.

  I 100% recommend this hotel, we have already began looking to book the same hotel for next year. If you're super fussy, don't book. Keeps prices down for me. If you're open minded and not totally anal about everything, I'll see you there.

  To the managers of the hotel, protect Alex at all costs.
Craig T
5/5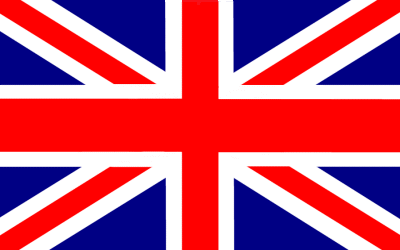 July 23, 2023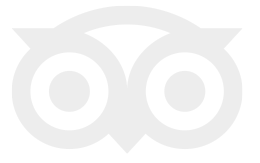 Excellent hotel and staff
This hotel ticks all the boxes from rooms being clean and spacious with clean towels every day. We stayed in room f202 in the annex which was close to the main hotel and was brightly decorated and clean. The beds were excellent. The hotel again was clean and had all amenities at hand. The buffet restaurant was superb with a varied choice of food and all well cooked and presented. The staff was amazing and must work 24/7 to keep the food being served. We also ate in the a la carte restaurant which is included for one night with 7 day + all inclusive package. It was amazing with a small fee for drinks and was well worth it for a special night. The hotel is about 10 minutes walk from the beaches but is a slightly steep hill back up to the hotel. It is worth going on the wee train down the hill for around €10 each as it lets you see around Adeje. All plus points for the hotel the only slight minus was the music at the pool as the lifeguard had it blaring most of the time and it was too loud to hold a conversation over or hear your own headphones over it. When asked it would be turned down but then put back up to what we all felt was an unacceptably loud level. This was the only downside. 
MoiraJ40
5/5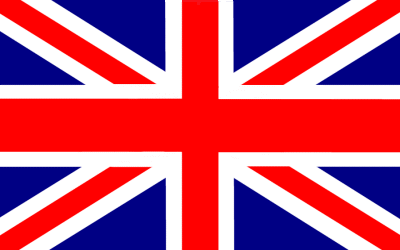 May 12, 2023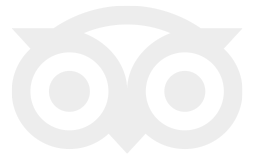 Great Hotel
Just returned from this hotel, we travelled with our three sons and their wives plus five grandchildren and we all had a great time. The entertainment for the kids was great fun for them and they thoroughly enjoyed it. We had family rooms which were spacious and clean with maid service most days, that said the pool and garden areas were also very clean and tidy. All the staff there work very hard to keep the place clean and the waiting and bar staff are all very friendly and polite. The food was of a very good standard with a good variety at every sitting with chicken pork veal beef fish and pasta every night served with salads vegetables rice and various sauces. Breakfast was again very good with continental and English both available. Drinks at the bars were good with beer, cocktails plus wine and spirits all day until 11 pm and soft drinks tea coffee hot chocolate water and juices also available. There is also a snack bar open in between meals to keep the kids happy serving burgers chips hot dogs and pizzas etc. We did hear some people say that the food was not very good which we could not understand at all. The resort itself is great with many bars and shops to hand with some nice beaches close by. We would highly recommend this hotel to anyone travelling with a family and would certainly return again even on our own , many thanks to all for a great time.
Grahamw273
5/5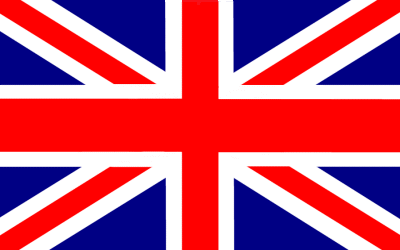 April 14, 2023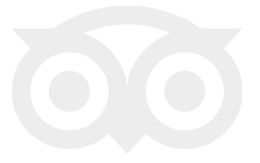 3rd stay here
This was our third year in a row for my husbands birthday. Our son and girlfriend were with us this time and loved it. The hotel is spotless in all areas, rooms were kept immaculate. The cleaners come in everyday except Sunday. Towels are changed daily. Room size is great, very spacious with plenty wardrobe space and the kitchen area is large. The bedroom is separated from the kitchen with a sliding door to keep noise and light out. People moan that the rooms are a bit dated but the price reflects this. For what we paid it was excellent once again. Food was nice enough with plenty of choices. Salads were lovely and the crusty rolls always fresh. Pool area is lovely and never felt crowded. The sun loungers are well spaced so there's plenty of room to turn them around when chasing the sun. The staff are all very nice. Kevin from the entertainment staff was great with all the activities. Loved the rifle shooting 😀. Muhammed the lifeguard was great with the children and loved to chat to everyone. The heated pool was really pleasant and the cold pool was great for sorting out a hangover. Its in a really nice location, quite a hill up from the beach but we found other ways which weren't quite as steep. I'm sorry I can't remember the lady on receptions name but she helped us when I took unwell in the early hours of the morning of our flight home. Again a very chatty, helpful, cheery person. Thank you once again Chatur Playa Real. We had a great weeks holiday.
H6343FQdawns
5/5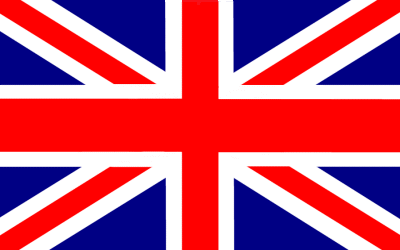 March 27, 2023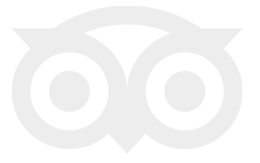 Perfect hotel for families
This is our first visit to the island. We stayed one week at the hotel for seven nights. Our suite consists of two spacious sleeping rooms and a salon with a kitchen in addition to the toilet and a big balcony, which overlooks two kids pools. They are big enough but of course shallow about 40 cm deep. Plus some coffee soft and juice machines and water dispenser. At the corner there is a play grund for children and a mini kids club, where a very friendly girl from the staff plays with and looks after the kids. The food is delicious and there is a plenty varieties of foods. The staff are working very hard and they all so friendly and helpful with no exception. There is also two swimming pools beside the bar in front of the restaurant. Rather than the gym, spa and a store. There is also on site an excursion shop with cheap prices. Several activities are taking place every night especially for children. It is simply a perfect place for families.
Hanna
5/5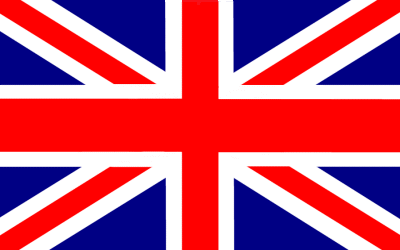 March 26, 2023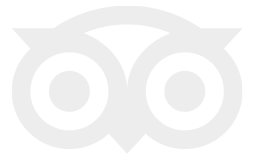 Great place to stay.

I felt I had to write a review as some of the poor ones on here are unjustified (we travelled feb half term). The check in was smooth and seamless. We had a room in the annex which was a great size for our 6 year old and 2 year old. The sofa bed was apparently comfortable and we took a blow up ready bed for the 2 year old and even with these out there was plenty of room to move the pushchair. There were coves to store the suitcases and push chair in the day and ample wardrobe space. The cooking facilities were ok with a two ring electric hob and some pans, plates etc but we never used this.

The restaurant staff worked tirelessly and were very efficient, we never struggled to get a table for any meal but we did tend to eat earlier (it was a bit chilly to sit outside in feb).

It was easy to get a drink, our room faced the kids splash pool which as described previously is baltic but the temperature was only 23degrees outside so even the heated pool was just tolerable.There was a drinks fountain serving Pepsi Max etc to hep yourself to and a beer pump. There was also a water fountain which you could access 24 hours a day there (personally I would recommend taking large drinking bottles with you to fill with water). We rarely stayed round the pool all day as we liked going to the beach and our tickets included siam park so I cannot comment on sun lounger wars.

The beach is down hill from the hotel but as moderately fit people this was manageable I think our 6 year old only moaned once!

There was a nice selection of restaurants along the seafront and after reading the reviews on here about the food we assumed we would be eating here most nights however there was always something to eat, yes it could be a little warmer, however I eat most of my food Luke warm with the age of the kids so it made no difference to me!! The dishes may not be too everybody's taste but we all found something to eat.

In fact looking through all the other accommodation to offer for next easter we have decided to book again!
Lydsie
5/5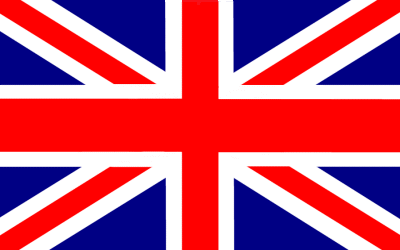 March 20, 2023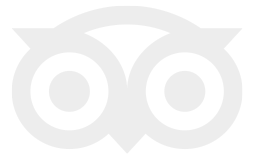 5 star
Currently here and finding everything perfect. Muhammad the lifeguard good fun and very friendly and professional. Also Kevin and Annya, animation team brilliant.Room, food and all staff really good.
arranrio
5/5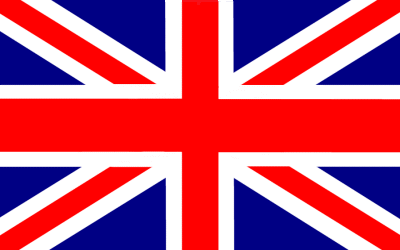 March 19, 2023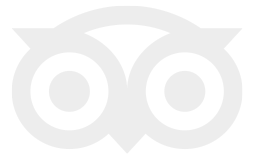 Please try suprised
I was starting to get concerned about coming to this hotel as the recent reviews were poor however we had a great time and I'll give you a detailed honest review.
All the staff were friendly and helpful. The room was spacious we had a suite so the separate bedroom area was great. Lovely pool and sea views. The furniture was tired looking as was the bathroom and a little dusty but nothing concerning or enough to spoil the stay. The pool area was fine plenty of loungers. One pool appeared to be heated. The kids pool at back of the hotel was having work done however there was still a perfectly functioning splash pool with slides for the kids. We found the food great.... Enough selection and food available all day everyday. The pool snack selection was plentiful offering burgers, hotdogs, chips, sandwiches and much more. All inclusive drinks were your standard, the cocktails were from a machine and not the best but again were ok.

The beach is around 10 minutes down the road, easy to find. Loads of bars and restaurants if you don't mind the 10 minute walk. Siam park was great, the free bus service was unreliable often not coming but we found it cost about 7 euros from the hotel.
There is a roof top bar and terrace area which most don't know about.... Great views and a hot tub.
We have had a great week here and would happily return.
cloecW8744OH
5/5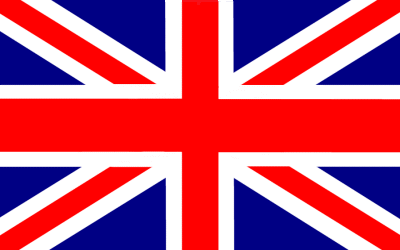 November 13, 2022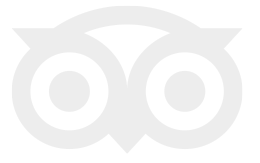 Amazing holiday 100% recommend
Just been on holiday here at the amazing hotel, only 3 stars on jet2 but definitely a 5 star recommendation, the hotel had a beautiful entrance quick and welcoming check in, the hotel was clean and they were always cleaning, we had a room large clean room which was cleaned everyday and fresh towels as we needed, food was good always something different to eat and was fresh, ice cream drinks and snacks available throughout the day, the entertainment team were unbelievable what an amazing team with different activities to suit all throughout the day they were so nice, they had a shop at the hotel and a place to book trips both helpful and welcoming. 100% recommended for family couples holidays.
Ahadvisor
5/5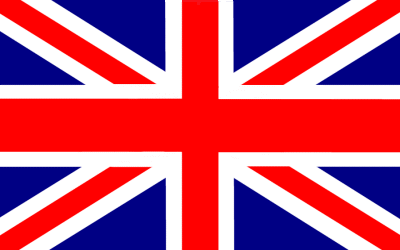 October 03, 2022

beautiful honeymoon
Lovely food, yes a bit repetitive but catered for all tastes. Very clean hotel, friendly and helpful staff Plenty of sun loungers. Drinks were good. Air conditioning in the rooms. Cleaners do a fantastic job. Really don't get the negative reviews we would return 100%.
Jayken80
5/5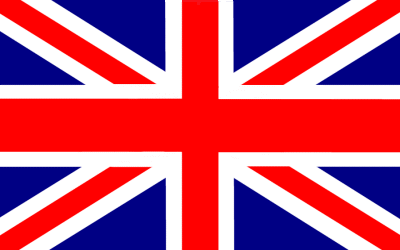 September 16, 2022

Good experience
Very good experience with this hotel, the food is quite good, the rooms are very well maintained and optimally maintained, the animation is very good, many activities and very good sports treatment from Rafa and Francis
953francisf
5/5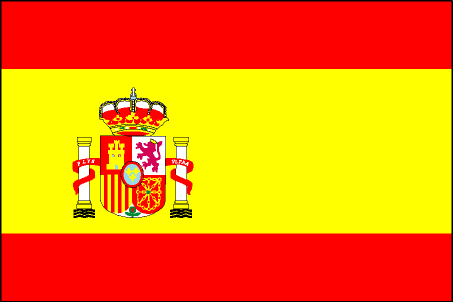 May 31, 2022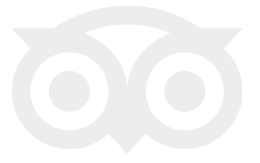 «Great hotel!»

Stayed here last week for 10 days, the hotel is spotless, the rooms are lovely, very big and spacious with a nice balcony and really comfy beds.
One side of the pool was heated which was amazing, and the bar next to it was great, good choice of cocktails, slushies and spirits on the all inclusive. The staff couldn't have been nicer, the entertainment staff aswel.
My 4 year old had the best time at the kids disco, we joined in some of the entertainment at night and there was a bird show and snakes on different nights, be aware tho if you get pictures with the birds they are quite pushy to charge you for them and they're not cheap!
On the Saturday night, there was a singer on outside, the music was good, the pool and trees were lit up and the hotel let off fireworks and that was our favourite night the atmosphere was brilliant. The location was great, 10 mins from the beach and 4-5 mins from a shopping centre, it is uphill on the way back but it's not that bad and taxis are very cheap!! Don't bother with the hotel shop it's rubbish.
The food was good, breakfast was great, dinner and evening meal wasn't as full of options as I've had at other hotels but was still good, none of us went hungry! We would recommend this hotel to anyone, all in all we really relaxed and enjoyed ourselves here, we would definitely return!!
Nadia E
5/5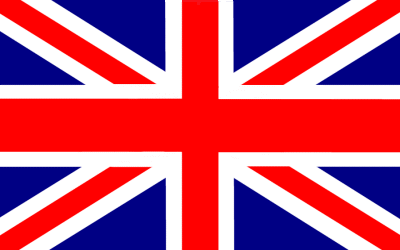 May 23, 2022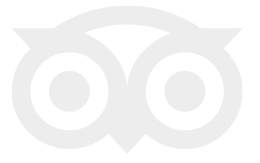 "Very good holiday"

"We have just returned from a 7 night stay at this hotel, as always there was good and not so good.
Lovely spacious room we stayed on the first floor overlooking the tennis court, very quiet and peaceful with a lovely view of La Gomera in the distance, on the downside the room was in need of some attention ie bedroom cabinet needed replacing, the sofa looked rather sad. The room was cleaned every day apart from Sunday, towels replaced as necessary. There is a kettle and cups in the room but no tea or coffee so take your own, the cups were only changed once during our visit. Flat screen TV but not much choice of English-speaking channels. The fridge in the room was noisy and needed replacing.
The breakfast and lunch buffet was really lovely, I found these to be much better than the evening service where food was often lukewarm. The waitresses and waiters do a fantastic job and the New Year's Eve dinner was really wonderful, the restaurant looked amazing and the staff work tirelessly.
Animation team all worked very hard with activities to suit everyone. Pool was lovely and there were more than enough sunbeds. Entertainment is a singer in the bar with bingo at 9am - very good, outside entertainment was only twice during the week, a dancing act and a singing duo both really good, the rest of the time it is the animation team who do a very good job of keeping you entertained.
Location - a good 10-15 minutes from Fanabe beach, and it is up hill, this did not bother us as we enjoy walking.
I would recommend the hotel and will return to the future."
Bally
4/5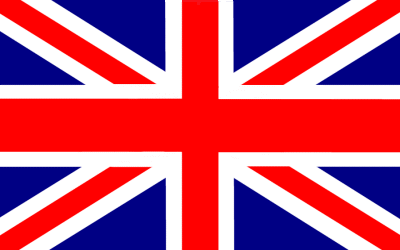 January 4, 2022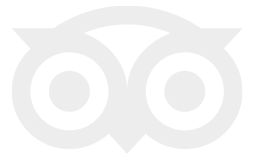 PLAYA REAL RESORT ****
Avda. Moscu 6
38670 Costa Adeje (Tenerife)

Tel. (+34) 922 71 66 99
reservasplayareal@gmail.com
How to get here